Please Select one for Continuing Education Training:
For A Limited Time Only—Get a Free Wilkins Hose Bibb Vacuum Breaker
with the completion of each course.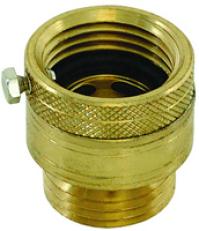 Objectives/Outcomes:
Identify the importance of Federal, State and Local codes and regulations concerning cross connections

Identify and explain the roles of federal and state agencies concerning cross connections

Define the role of local municipalities / consumers responsibilities
** NEW *** Securing Drinking Water and Wastewater Treatment Facilities *** NEW **
Course ID: 2953 - Correspondence Only (5 Contact Hours) $95.00
Payment by Check, Money Order, Paypal only. Call for Details 724.446.3300
The course material will be sent to you. You have 6 months to complete the course.